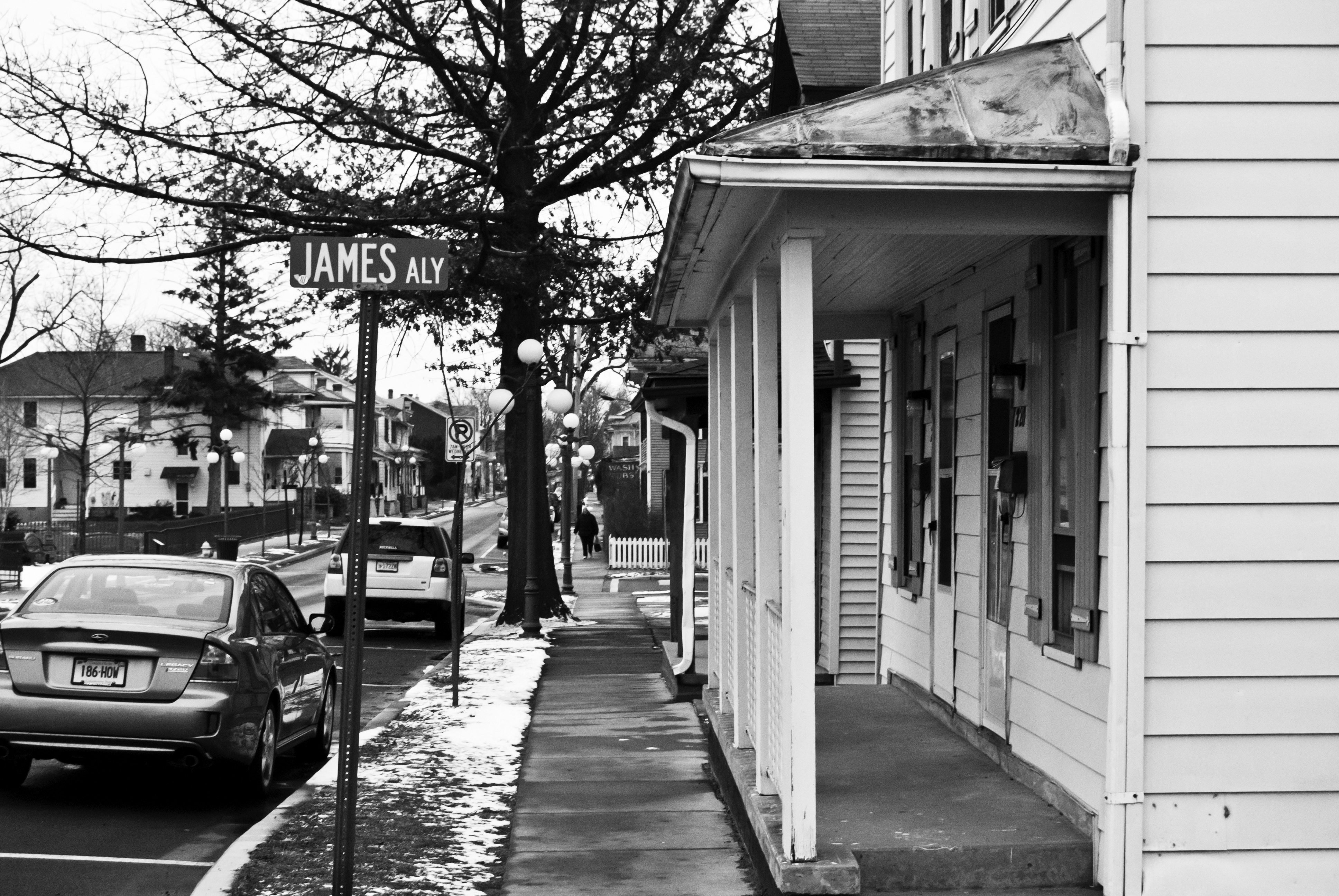 Victoria Hollo
Contributing Writer
As two female University students were walking back to campus on Feb. 2 at approximately 2:10 a.m. they were approached from behind by a balding white male in the 500 block of James Alley behind Martin House. The students attempted to avoid the man, but he proceeded to display a small semi-automatic pistol.
The two students reacted quickly to remove themselves from the situation and immediately contacted the Department of Public Safety. Public Safety then notified Buffalo Valley Regional Police Department who found the alleged man near South Sixth and St. George Streets within minutes after the phone call.
Story continues below advertisement
According to Sgt. Hetrick, a member of the Buffalo Valley Regional Police Department, the suspect, 27-year-old Alexander Nace of Sunbury, was taken into custody and has been charged and arrested of his crime. 
Nace "faces 12 charges, including two felony counts each of criminal attempt of kidnapping and of burglary … Remaining charges are two counts each of stalking, terrorist threats, simple assault and harassment," according to The Daily Item.
"When we saw the gun, we screamed and ran away," said one of the women involved in the incident, who chose to remain anonymous. "Public Safety told us this was probably the best response, because we were able to draw attention to ourselves and get away from the situation. So looking back, I probably would have done the same thing," she said. 
Since the case is still open and needs to go to trial, further details could not be disclosed. 
"Personally, I don't feel like my safety has been compromised," Caroline Collins '15 said.

"After my house was robbed twice in the past six months, and after I heard there was a man with a gun threatening people around the campus, I can definitely say my perception of Lewisburg has changed for the worse," Archie Gwathmey '15 said. 
This incident calls into question the safety of the University community. Andy Hirsch, director of media communications, suggests that students take advantage of the educational outreach program that includes several different training opportunities and presentations coordinated by the Department of Public Safety.
"Since the incident I have become more cautious," Haley Kameros '15 said.
Hetrick advises students to always walk in pairs and to remain in lighted areas when walking at night. He also stated that the local police will continue to place as many officers as they can on patrol, especially during weekend nights, merging efforts with Public Safety officers as well.
"For advice to other students, to avoid something like this never walk by yourself at night," the same woman involved said. "Stick to the main streets. If someone suspicious is approaching you or harasses you, make sure you notice what they look like and call Public Safety right away. Because we called Public Safety immediately, they were able to work with the local police and find the guy right away. And always be aware of your surroundings."
The chief officer of Public Safety away this week, and more specific details of the incident could not be obtained.
(Visited 60 times, 1 visits today)