Pat Benatar slated to perform at 2013 Chrysalis Ball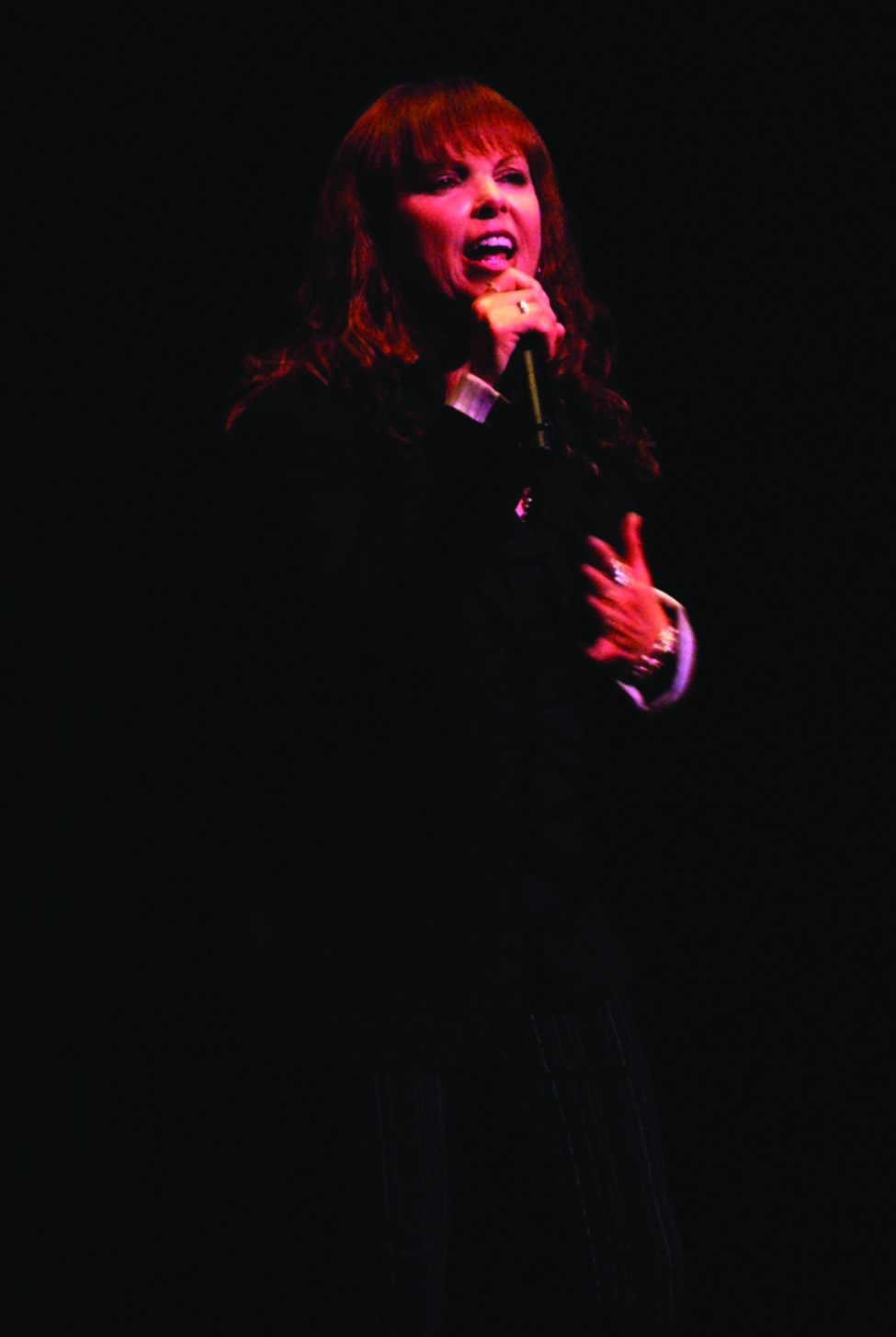 Katey Duffy
Contributing Writer
Pat Benatar will be this year's Chrysalis performer on April 26 in Gerhard Fieldhouse.
Some of Benatar's famous hits include "Hit Me with Your Best Shot" and "Love Is a Battlefield." She has won a total of four Grammys, and the A.C.E. committee looks forward to this year's event. Benatar, a New York City native, will be visiting the University for the first time this spring.

"Pat Benatar is such a funky and fun singer. Her music really inspired me to envision a pop-art theme for Chrysalis this year: think Andy Warhol, bright colors and cool decorations. I'm so excited for the event and hope everyone else is, too!" Jen Lassen '15, A.C.E Traditions Chair, said.
The event will kick off at 8:30 p.m. and students of all ages, as well as faculty and community members, are encouraged to attend this University tradition. Guests are asked to dress in semi-formal attire for the festivities, and hot appetizers will be served along with an extravagant chocolate fondue station.
"Chrysalis is one of my favorite events at Bucknell, and I think Pat Benetar is going to be a great act this year," said Zack Beltran '13, current Concert Committee Chair and former Traditions Committee Chair. "Choosing an artist requires appealing to a large age range, considering that students, faculty, administration, trustees, alumni and friends of Bucknell attend Chrysalis. When I organized Chrysalis two years ago, we hosted Creedence Clearwater Revisited, and last year we hosted the Village People. I think choosing Pat Benetar is another great addition to the history of Chrysalis artists. Her music is upbeat and very 80s! As a senior, I'm looking forward to attending Chrysalis and can't wait to see how current Traditions Chair, Jen Lassen, puts together the night."
Tickets go on sale at the CAP center or at other campus box office locations starting on March 18. If you buy your tickets before April 8, the price for students is $15 and for other Lewisburg community members it is $30. Ticket prices rise after April 8 to $20 per student and $35 for others. Tickets will also be sold at the door on the night of April 26 with prices being $25 for students and $40 for others.
(Visited 108 times, 1 visits today)