Betsy Wheeler gives Annual Drew Darrow Memorial Poetry Reading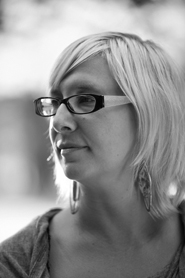 Siobhan Murray
Staff Writer
Author of "Loud Dreaming in a Quiet Room" Betsy Wheeler finished her book tour with a poetry reading at Bucknell Hall on March 19. The event was organized by the Stadler Center for Poetry and the Writing Center as part of the Annual Drew Darrow Memorial Poetry Reading.
Wheeler is also the author of "Start Here," a poetry chapbook. Her poems have appeared in "Bat City Review," "The Journal" and more. She was a Stadler Fellow from 2006 to 2008, and received her MFA in poetry from The Ohio State University in 2006. She is now an editor for a poetry chapbook publisher, Pilot Books, and is also the managing director of the Juniper Summer Writing Institutes.
Wheeler began her reading by first describing "Loud Dreaming in a Quiet Room" as "a private intimate collection … that teeters on the line of surrealism and that embodies the intersection of what we know and do not know."
The book was published in April of 2012 by the National Poetry Review Press.
Wheeler said that the most important aim of her poetry is to form meaningful connections with her readers.
"I want to present [the readers] with some idea, or image, that will resonate with them and mean something to them at a later time," Wheeler said.
Wheeler's reading included the poems "Non–Sonnet for a Ruffled Bird," "Non-Sonnet for the Phrase 'But I Believe,'" "Day Sail," "Non-Sonnet for a Night Sail," "Robert Lowry House" and "Start Here."

"She had a really interesting personality, and I liked being able to hear the 'inside stories' that she provided about the inspiration for each poem—I don't think I could have had the same understanding of her poetry without that knowledge," Tori Jamieson '15 said.
"She was such a great reader of her poetry, which was a major reason we came to the event," said Adjunct Professor of English Katie Hays, who worked on poetry with Wheeler while she was at the University.
Wheeler said that most of the writing of "Loud Dreaming in a Quiet Room" took place during her time on campus.
"It's really fitting that this is the last reading on the tour," Wheeler said.
In a later interview, Wheeler added that her favorite places to write while living in Lewisburg were Cherry Alley Café, Zelda's Café and Bucknell Hall.
"I think about this place often," Wheeler said of Bucknell Hall. "It definitely resides in my memory."
(Visited 103 times, 1 visits today)