Four men charged with assault near campus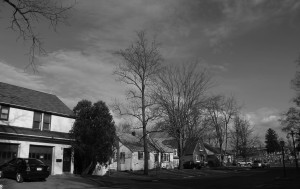 Jackson McCarron
Contributing Writer
According to Buffalo Valley Regional Police Chief Paul Yost, four men were arrested after being involved in an indecent of aggravated assault.
"Jabri Brown, Antonio Carpenter, Aaron Johnson and Jeremy Drummond were all arrested around noon, 12 hours after the incident," Yost said.
The assault occurred just after midnight on March 23 at 104 S. 8th Street, Lewisburg. The arrests were made in Milton, Pa.
According to the police affidavit, a felony stop was made on Lincoln Street and all four actors were found and taken into custody. According to Standard Journal, police officers from Buffalo Valley, Milton, Watsontown, Pennsylvania State Police and the Union County Sheriff's Office all responded to the arrests.
A report in The Daily Item revealed that two victims were assaulted as a result of an argument involving Drummond's girlfriend. Police told The Daily Item that the four men entered the house on S. 8th, where they saw Drummond's girlfriend socializing with the victims. An argument ensued which then culminated into an attack, during which Stephen Reid and Mark Parrilla sustained injuries after being struck with a pistol.

The same report found that police discovered .22-caliber bullets in the home where the assault occurred. Police later recovered a .22-caliber handgun from the same residence. They believe that weapon was the one used in the assault, wrote Ashely Wislock of The Daily Item.
The University community received an email from Public Safety Chief Steve Barilar on the afternoon of March 23 which stated that four men with no affiliation to the University were arrested as a result of an aggravated assault incident. The email included the race of the actors and warned that they were considered to be armed and dangerous. The email did not include that the incident occurred within walking distance of many University student residences.
The Standard Journal reported Monday that Brown, who was identified as having the alias Breezy in the criminal complaint filed against him at the Union County Magistrate, was placed in Union County on a $100,000 cash bail. Both Johnson, 19, and Carpenter, 17, were placed in Union County Jail on a detainer, and Drummond, 18, was handed over to the Williamsport police.
According to Yost, Drummond was turned over to the Williamsport police because of a pending warrant. The Standard Journal reported that Drummond was wanted on homicide-related charges after allegedly shooting his father on March 12 in Williamsport.
(Visited 150 times, 1 visits today)