A Not-So-Sober Saturday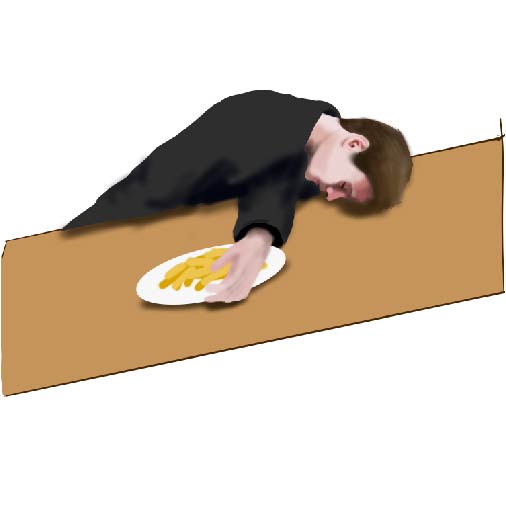 College is all about learning to become self–sufficient (with some safety nets). Students are free to make their own choices, such as whether or not to attend class, when and how to study and eat, and, of course, whether or not to attend parties. 
Universities across the country share this age-old weekend activity, but not every school has Super Saturdays, otherwise known as "the best day of the week." Whether it be to evade their academic responsibilities or to meet new people and spend time with friends, for some students, nothing sounds better than making the trek downtown to the muddy yards of St. Catharine Street.
First-year boys, in particular, lose sleep in anticipation for the one day of the week where they are permitted to join in on the festivities without a fuss (at least for now). This week, however, things took a turn for the worst when Supers were shut down, one house after the next.
Students were found confined to the indoors and unsure what to do with themselves. As morale ran low, some students, distraught, found a coping mechanism few could stomach: eating enough beer battered fries to feel the beer they were battered with. 
"I was written up because I was stumbling around after single-handedly eating three entire batches of the specialty fries," Danny Fry '23 said. "I'm a freshman guy. This is what I look forward to each week, and now that it's ruined I looked for another way out."
Multiple write-ups ensued as word caught on. Looking like lost zombies, students of all grades were seen having trouble coordinating their limbs while exiting the dining hall, all dedicated to the same cause. 
"With downtown being unavailable, the food halls seem like the obvious second option," Bebe Bat '22 said. "If you can't have music and drinks to bring people together, how about food and beer from battered fries? It all comes down to a matter of having to sit through the worst Saturday ever or a good time trying to eat enough fries to fill the void of what should have been."
Everything seemed to be going fine until students woke up to realize pools of vomit were distributed throughout campus the following morning. The event begs the question of whether students can be trusted to make their own dietary choices.
All that students can do now is be glad nobody thought of this sooner, and wait for Saturdays to return to normal – hopefully, sooner rather than later.
(Visited 81 times, 1 visits today)