Cooking Corner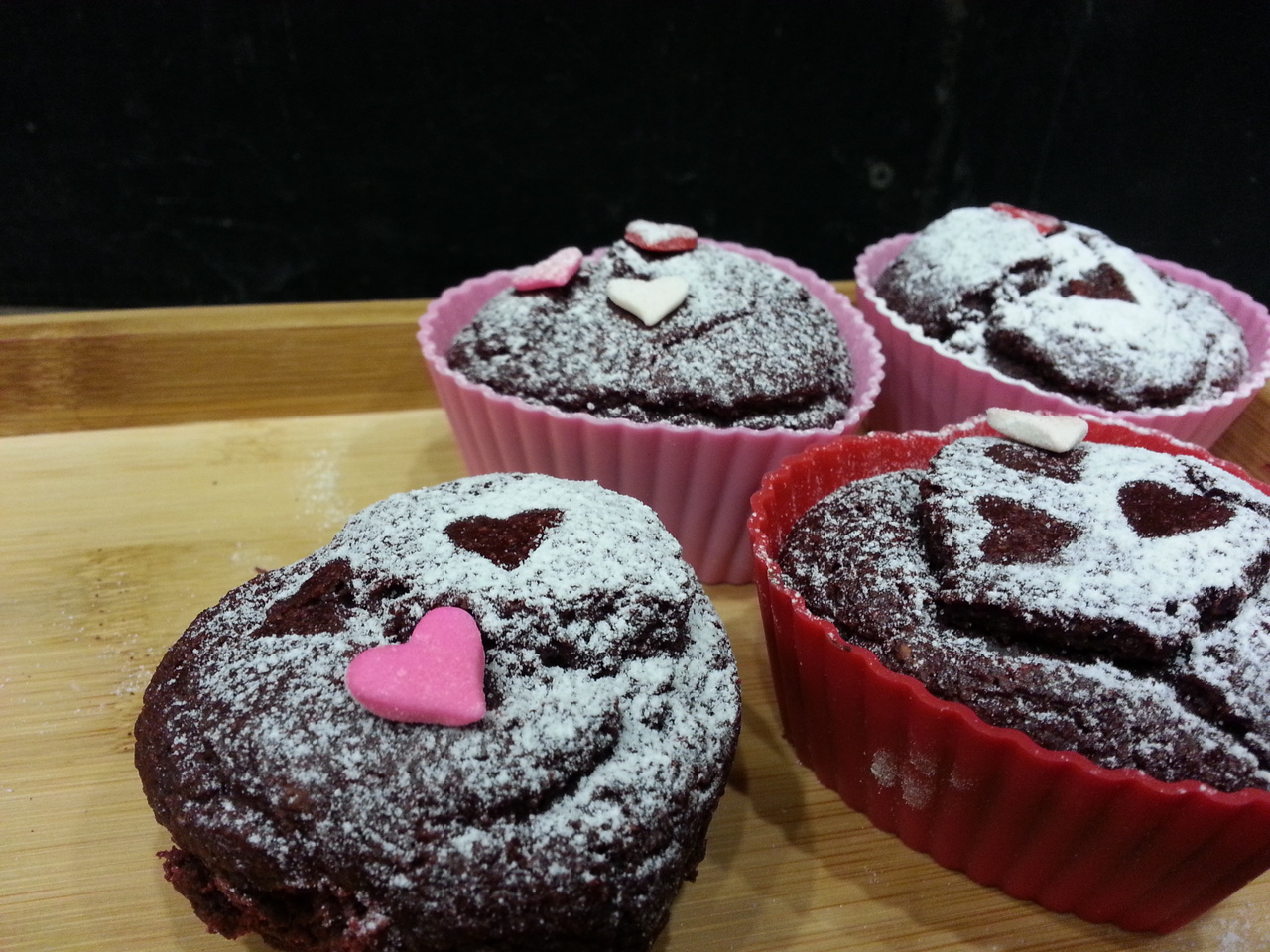 Vegan Red Velvet Cupcakes
82 calories, 2 g fat, 20 carbs, 2 g protein
Makes 16 cupcakes
1 1/2 cups whole wheat pastry flour (you can use regular whole wheat flour too)
6 Tbsp dark cocoa powder
3/4 cup Truvia Baking Blend
1/2 ripe avocado
6 Tbsp apple sauce
1 cup Silk Light Original Soymilk
2 tsp baking powder
1/4 tsp salt
1 tsp vanilla extract
1-2 Tbsp red food coloring
1. Heat oven to 375 F.
2. Mash avocado then mix with apple sauce and Truvia.
3. In a separate bowl mix flour, cocoa powder, baking powder and salt.
4. Add avocado mix, vanilla, soymilk and red food dye. Mix until just combined.
5. Distribute evenly among 16 cupcake molds (I used a Ziploc bag to pipe the batter in to make them neat).
6. Bake 15-20 minutes until fully cooked.
I dusted mine with powdered sugar but you can also make a vegan frosting by beating 1 teaspoon vanilla, 1/4 cup Earthly Balance and 1/2 cup powdered sugar.
I've always been a simple vanilla cupcake person, but with a recipe this healthy and delicious, that might be changing! It has the perfect amount of rich, chocolatey-ness thanks to the cocoa and avocado and they're filled with healthier whole grain flour. These are cupcakes that will make you feel good inside and out. You can also use this recipe to make an amazing cake, I'd even suggest using fresh raspberries as a filling instead of extra frosting.
(Visited 67 times, 1 visits today)