Women's swimming dominates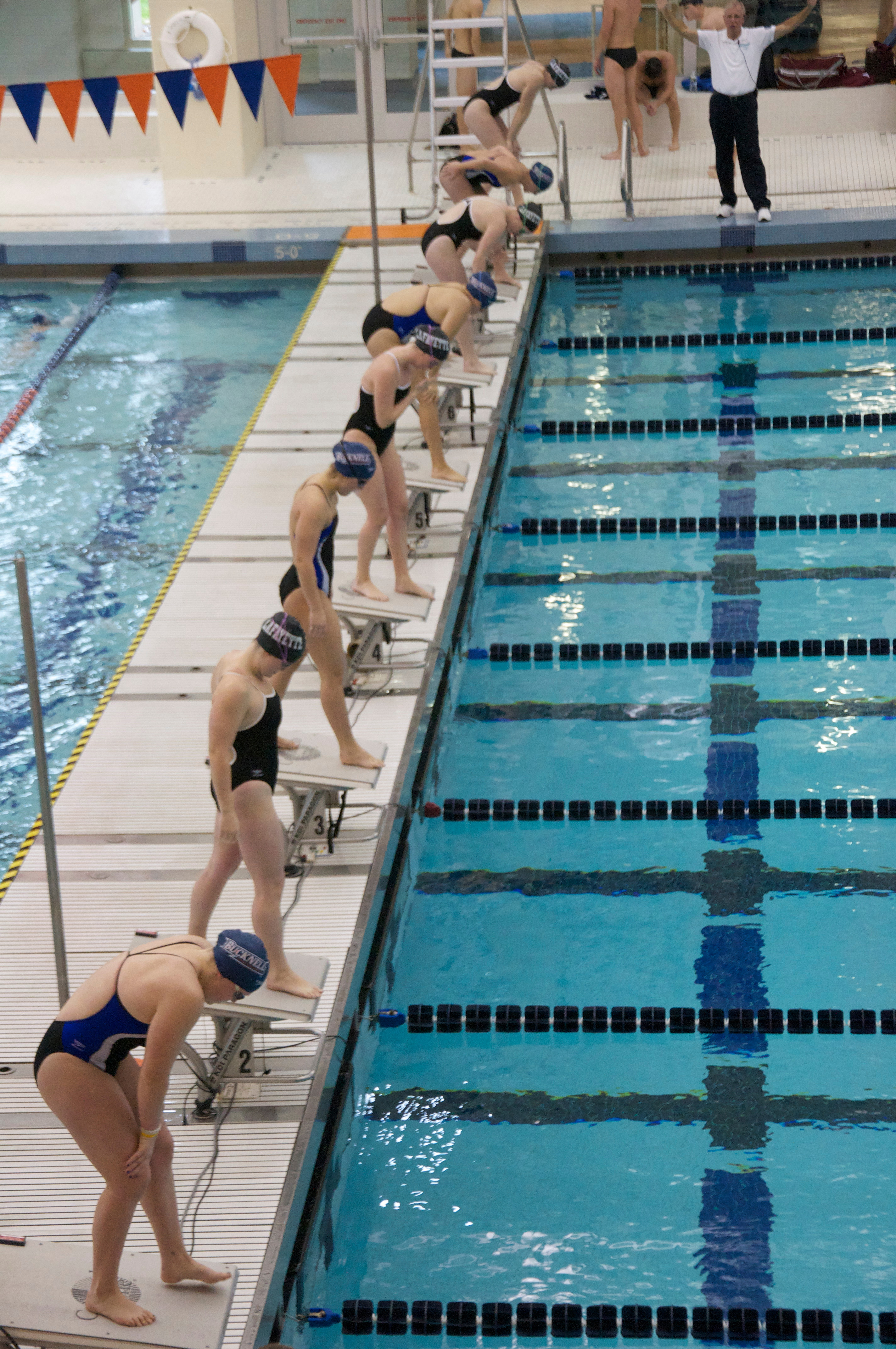 Katherine Harris
Writer
The women's swimming and diving team gave a strong performance on its Senior Day meet, decisively ousting Patriot League rival Lehigh 184-102.
The Orange and Blue hosted Lehigh on Jan. 26 for the second-to-last meet of their regular season. Six of the Bison women, Lisa Bolle '13, Anna Griest '13, Morgan Oxley '13, Elizabeth Porcellio '13, Kelly Purcell '13 and Marisa Taddeo '13, were recognized before the meet.
"Lehigh is a strong team and we handled the challenge well as a group. In addition, it was a great way to send out our senior class since this meet served as our senior recognition day," head coach Dan Schinnerer said.
The honored seniors performed strongly, with Oxley and Porcellio both a part of the relay team, along with Emma Levendoski '16 and Emily Wright '14, that won the 200 medley. Levendoski also had two individual victories of her own in the 100 back and 200 back.
Lauren Perry '15 posted three victories. She won the 100 free with teammates Wright and Kaitlyn Utkewicz '14 following close behind her for a top three Orange and Blue finish, as well as the 200 free where she blew the field away by 3.96 seconds. She finished with a victory in the 100 fly, a race she swam only three times this season.
"I was pleased with how I swam this weekend and I am excited to see what the championship meets will bring," Perry said. "I think the team needs to continue to stay focused and maintain a positive attitude going into the rest of the season."
Other notable performances for the Bison included Emily Norton '15 with victories in the 100 breast and 200 breast, as well as Kelly Pontecorvo '14 taking first in the 1,000 free and second in the 500 free. For diving, Katie Hetherington '15 won the three meter board, while Tara Boyle '15 took the one meter board with a career best score of 251.18.
"As we close out our season and work towards out championship meets in February and March, we continue to focus on improving in the details of our swims and dives. With more rest and less intense practices, we expect our team to sharpen their skills and peak for the championships," Schinnerer said.
The Bison will finish out their regular season this weekend by hosting several opposing teams for the Bison Invite starting Saturday at 10 a.m.
(Visited 94 times, 1 visits today)