Wrestling splits two home meets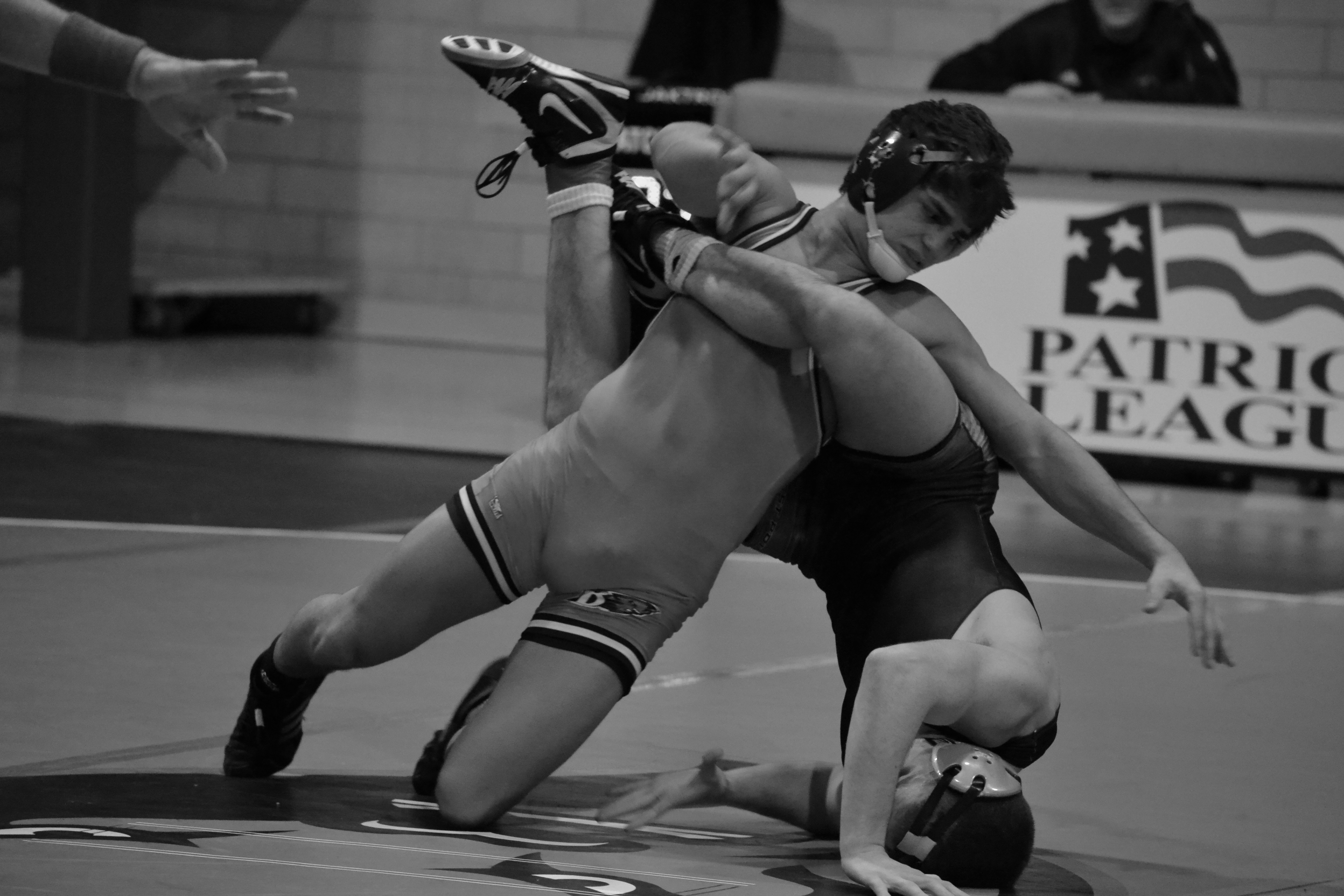 Billy Tyler
Assistant Sports Editor
The men's wrestling team hosted home matches over the weekend against Columbia and Army, producing a split result for the team, which defeated Columbia 24-14 before falling 28-9 to Army.
The long weekend began perfectly for the Bison, who won the first four bouts in their match against Columbia: Austin Miller '15 with a 9-2 decision in the 125 lb. class, Paul Petrov '16 with a pin in the 133 lb. class, Derrik Russell '13 with a 2-1 decision in the 141 lb. class and Adam Healey '13 with a 6-1 decision in the 149 lb. class. The four wins gave the Bison a quick and commanding 15-0 lead. Columbia countered with a four-match win streak of its own to shrink the margin to 15-14 with two matches remaining.
In the first of these matches, Tyler Lyster '15 trailed Nicholas Mills 2-1 heading into the third period of the 197 lb. bout. Lyster was able to quickly even the score, then take down Mills in the final seconds of the match to win 5-2.
The victory was still not secured for the Bison as Joe Stolfi '15 began his bout, the last of the meet, in the 285 lb. match. Stolfi built up a 10-0 lead before pinning Chris Manna in a time of 6:35, winning the match and clinching the victory in the match for the Orange and the Blue.
Unfortunately, the team did not find the same success against Army that they had against Columbia. The day began and ended with victories for the Bison, but these proved to be the only victories the team would have in the meet.
As he had done the day before, Miller opened the meet with a victory, a pin in 6:23 against Nathan Santhanam, giving the Bison an early lead. This margin was quickly lost as the Black Knights won the next eight bouts to build an insurmountable lead.
Stolfi ended the losing streak with a victory. His 3-0 decision extended his personal winning streak to five matches.
The next match for the Bison will be at home against Franklin & Marshall tonight at 7.
(Visited 98 times, 1 visits today)